Monthly update (January 2016) - Top Dogs 'A' cleanup

With the new Council we decided to go for several changes. One of them being monthly updates. The premise is to aim for smaller but regular improvements. This month we tackled broken links in games descriptions and checked reviews. Top Dogs starting with letter 'A'. We checked and fixed like half of them (it will be much faster from now on since people are getting experience with this and we have improved the tools to do these) and we will finish letter A by the next month it seems.

Quite likely soon we will start recruiting more people who are willing to help us with those, so, if you might want to give it a try start by subscribing to our group
home-of-the-underdogs+subscribe@googlegroups.com we will recruit there once we are ready.





| | |
| --- | --- |
| | |
New game added

Another game added, this time a small text based simulator of a roguelike developer. It's a tiny and short game but deserves the inclusion due to a unique take on the software development genre. Enjoy MyADOM.

Because this game is extremelly hard to find on the net we are hosting it (download link available on the game's page).




HotU Council formed

The HotU community has approved the Council nomination. The Council consists of: vic-k, LotBlind, martiniturbide, broklynite, FlyM0lo and will operate until 30th June 2016.

To people who were not following the discussion on our google group the Council is a body of people elected by the community under the premise to switch from a one man job to a team effort. Now with more people responsible for the wellbeing of HotU things should go more smoothly.




Winter cleanup!

Removed several outdated/broken things/links, rearranged the left menu. But that's just the beginning, quite soon we will have more staff onboard and we will start a big revise & cleanup of all the pages.

Also Happy Christmast!




1 2 3 4 5 6 7 8 9 10 11 12 13 14

Prev | Next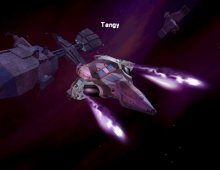 Wing Commander: Secret Ops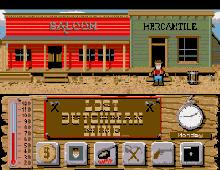 Lost Dutchman Mine, The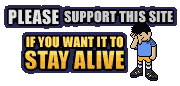 Click here for more info