Monthly update (March 2016) - Top Dogs special_characters cleanup

Another cleanup of broken links, reviews, etc in games descriptions. This time it was all top dogs that have a name starting with a number of a special character.

Still looking for some people who wish to help. Visit out GoogleGroup if you are interested.




Monthly update (February 2016) - Special Collections

Introduction of special collections (click "Special" category on the top navigation bar). In contains games grouped by other criterias than genre/theme, like Tolkien games, Superhero games, Non PC games, Open Source games, etc.

In additions there were some fixes (broken freeware games navigation).





| | |
| --- | --- |
| | |
Monthly update (January 2016) - Top Dogs 'A' cleanup

With the new Council we decided to go for several changes. One of them being monthly updates. The premise is to aim for smaller but regular improvements. This month we tackled broken links in games descriptions and checked reviews. Top Dogs starting with letter 'A'. We checked and fixed like half of them (it will be much faster from now on since people are getting experience with this and we have improved the tools to do these) and we will finish letter A by the next month it seems.

Quite likely soon we will start recruiting more people who are willing to help us with those, so, if you might want to give it a try start by subscribing to our group
home-of-the-underdogs+subscribe@googlegroups.com we will recruit there once we are ready.





| | |
| --- | --- |
| | |
New game added

Another game added, this time a small text based simulator of a roguelike developer. It's a tiny and short game but deserves the inclusion due to a unique take on the software development genre. Enjoy MyADOM.

Because this game is extremelly hard to find on the net we are hosting it (download link available on the game's page).




1 2 3 4 5 6 7 8 9 10 11 12 13 14

Prev | Next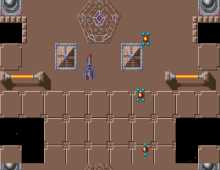 Arya Vaiv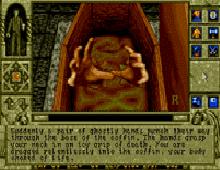 Waxworks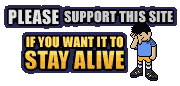 Click here for more info